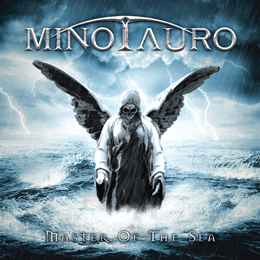 Release Date:
Friday, September 13, 2013
Minotauro is a symphonic power metal band featuring musicians from Italy, Croatia and Slovenia. The band was formed in 2010 in Italy by guitarist and songwriter Roko Smajlagic, joined by friend and bass player from Croatia Davor Pavelić, from their previous band Heat. After a while they recruited drummer Emanuele Petrucci, guitarist Peter Pahor and keyboard player Ales Lavric. But it wasn't until singer Rudy Berginc joined that the line up was finally completed.
The album features some special guests like: Goran Edman (Yngwie Malmsteen, John Norum, Street Talk, Karmakanic) from Sweden, Tom Naumann (Primal Fear, Sinner) from Germany and the guitar virtuoso and studio session-man Bor Zuljan (Devil Doll, Sank Rock) from Slovenia. But it doesn't stop there, the band worked with the Croatian Orchestra IstiraPhonic for this record.
Now this is not something I would buy, but when you know how much talented people have worked on this record….sorry, but you just can't ignore that. I have to admit I don't like to listen to this record, but to hear all those influences and styles and talent combined…just awesome.