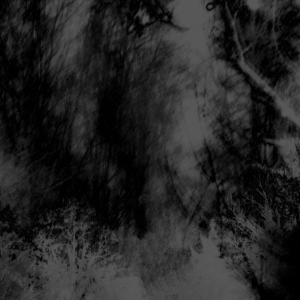 Release Date:
Saturday, January 16, 2016
I do respect Anna M a lot, for she's part of the Distant Voices-crew, taking care of the visual part (photography and graphic design) for the releases done by this fabulous French label. So I was quite surprised, as well as pleased, to notice that she wrote some own material. Eventually Anna did record some of those compositions during some days (it were times of seclusion) in spring 2015 (i.e. vocals, guitars, bass, drums and additional sounds), and the result was mixed and mastered in June 2015. It speaks for itself that she took care of the visuals too…
The handmade release got released in a regular pale grey-coloured tape-edition of forty three hand-numbered copies, and there's an extremely limited brown edition too, available in an edition of sixteen copies only. Once again: no repress!
Feue, the first release under the moniker of Aube Grise, consists of eight songs that take the listener 'into the abyss of a silent and violent mind'. And actually it does remind me quite a lot to the better part of the Distant Voices-roster, for this kind of Black Metal stands for long-stretched, primal, dark-atmospheric and high-melodious stuff.
The tracks are based on melodic riff passages, supported heavily by a powerful and little mechanical rhythm section, and empowered by epic acoustic guitar parts and nasty, cold screams. The structural basics are very repetitive and minimal in execution, limiting itself to the essence of the core (depression, atmosphere, melancholy, self-hatred and misanthropy). Like most acts on this label, Aube Grise too focus on intrinsic emotions rather than general outbursts of (fake) evilness or warlust. Those trusted with the label know what I am talking about, I'm sure. That is a strength. And I have to be honest: I was somewhat sceptical before listening to this tape the first time. Would Anna M copy-paste the essence of the label and the scene around? For a part she did, but with persuasion, with craftsmanship and with aspects that are pretty much her own. This does not mean 'renewing', but after some listens I could still experience new elements, though these ones being primal and basic in essence (as mentioned before). Even the acoustic excerpts aren't revealing, yet properly fitting to the whole experience.
However, a pity: the sound quality… Unfortunately, the production is beneath acceptance, with a result that sounds too hollow and inferior. I dislike over-production and a poppy mix, and this specific sub-genre of out oh so beloved Black Metal passion needs some unpolished rawness for sure, but in Feue's case it's disappointing. It's inferior to the final result, and therefor I am sure I am missing certain aspects that are foreseen, yet unheard. A pity, a shame (which does influence my – totally subjective – score)…