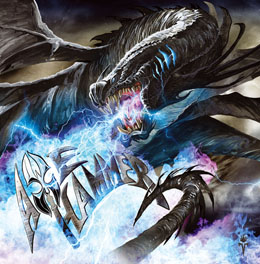 Release Date:
Friday, September 21, 2012
After seven years of silence, Axehammer have finally released their second full- length called "Marching On". This album was produced by Bill Metoyer, whose privilege was to record classics such as Slayer, Sacred Reich, Flotsam And Jetsam end Fates Warning.
Without any doubt, this music can be compared to long gone legends of US metal. The vocals of the new singer Kleber Mandrake showcase strong parellells to vocalist like Rob Halford and James Rivera. Metalheads, that genuflect before Omens "Battle Cry" or Jag Panzers "Ample Destruction" will love this album.