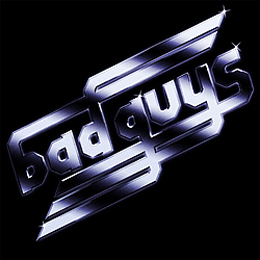 Although this Heavy Psych Rock band is based in London (England), there isn't one Londoner among its members, one being an Hungarian, another being of Canadian extract, and the two Britons in the band hailing from the South and Midlands of England.
Formed either at the beginning of 2009 (facebook page opened February of that year) or late in 2008, the members are Stu, PJ, Dave and Tamas, and while the latter's name is definitely Hungarian, I have no idea what instrument he (or the ohers) handles, that info not having been communicated. What I dó know, is that the guys draw influences from the likes of Sleep, Deep Purple, Electric Wizard, Harvey Milk, MC5, ZZ Top, Killdozer and Black Sabbath to concoct some kind of Heavy Stoner Rock around their lyrics, which deal with all those things the stereotypical Heavy Rocker is supposed to love spending time, namely goin' out to the local pub/ club to start drinking booze while listening to your favourite music (preferably played live), getting pissed off at each other or utter strangers (it really doens't matter either way), and subsequently picking fights for the mere merit of being able to be in a fight...then picking oneself off the ground (or being picked up) in order to go home to your ole lady, and fucking her silly (or at least, that's the thought which would linger in such people's still intoxicated minds, after waking up with their pants down, laying next to their spouses or one-night stands). Then, after the headaches subside, and a couple of hours of rest, go out again and re-start the same as before!
In the course of their career, the band released a two-track single (I ain't sure whether that was issued on vinyl, on CD, or just digitally) entitled Hips (the other song being "Livewire") in August 2010, and followed that up with the one-tracker Alcowhore (as song also featured on their self-titled full-length) in January 2011. They've played gigs at the most unlikely places, crashing parties wherever they went, and have participated to three ATP festivals and one Field Day, numbing the unaware audiences with their hypnotically loud and narcotic music, and making 'em all happy as fuck! Not that all of their songs' lyrics are purely happy tunes. Take "Fat Labrador", for instance...that's a hate-song if I ever encountered one, but as long as the antagonist of that "story" keeps things to wishful thinking, the only live he sours up is his own! With the exception of the album's closing track (the 8:32 "Hurl", and the only track on the album of that length, by the way...the others ranging between 2:40 and 5:36 with an average of 3:49), and the wacky organ intro to the track "My Love Is Disgusting", the songs are all high on adrenalin, and the pace of the music is relatively high for a Stoner band! The singer shouts his lyrics in a somewhat melodic way rather than sings 'em, but his style is utterly befitting the topics, ànd the music to boot!
Find music of the band at (http://) badguys.bandcamp.com, and convince yourself of these facts: Bad Guys play a music which is loud, obnoxious and dirty, but also utterly intoxicating and hypnotic. Food for all the Stoner fans out there!