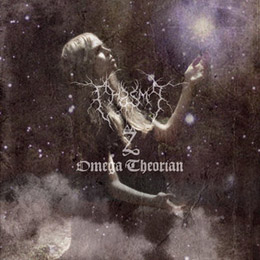 Portland Oregon…is that not the place the TV series Grimm calls home? Apparently, it's also the homestead of Chasma and their introduction to me, is their third album Omega Theorian…. 
Opening track  "The Emblazement" grabbed my attention, as it's a weird dreamy, dopey track with female vocals which has a real doom& gloom  feeing about it. However as it turns out it 's also a track which caught me on the wrong  foot as to what  to expect for  the rest of the album. From track two, "Cathedral of luminaries", Chasma suddenly transform into a Black Metal band and not a very good one to be fair….  Sure, you can hear the band has the right influences as in "Arcane forebreath" ( mighty Bathory or old Immortal anyone???), or as any other of the 6 remaining tracks show, but the execution is not the tightest and the overall production is pretty poor. Purists will no doubt say that that is how it was meant to be, and I tend to agree to some point, that point being a production so thin that it takes away the intensity of an album and that what's wrong with Omega Theorian.
Frankly I would like to hear what would happen if Chasma decides for the next album to develop further what they started with "The Emblazement", as that song does sound promising and managed to keep me focused on the music.