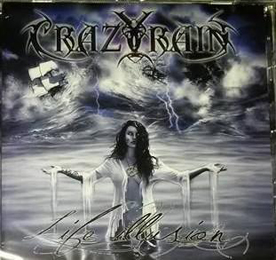 The story of this band started in 1988 by an idea of 3 friends (Giacomo  - voice, Elvio - Guitars, Fabio - drums) and their love for Rock.
After the natural process "garage – live shows", they record they first demo-tape entitled "cowboy".
In their first years they had the chance to improve their live experience and participating in many local contests
In 1990 it's time for their first studio experience, from which it comes to the light their first album "Breeze of the wind".
In 1992 the line – up becomes complete with the add of a second guitar player, Emiliano Galli.
In 1994 the band decides to fly to England in order to record their second LP called " Scream and shout".
After some years of pause, in which the single members had the chance to continue having their personal musical experience, they felt it was time to re-form the band and continue the journey they started some year ago.
In 2013 the lineup was uploaded by a news rhythmic session with Federico Cecchini on Drums and Caxixo on bass and started working on new material for with they haven't got a release date yet (but I got my hands on it already). To be honest I'm not impressed. I really tried to listen to it carefully but after 10 minutes or so, I started clicking at different parts in various songs to just be more and more disappointed. Not that there is much wrong with this album, but its just boring to listen to.