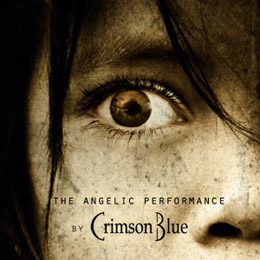 Release Date:
Monday, November 17, 2014
Out of Moscow – Russia, hails this band, that brings us a combination of what you'd call gothic rock mixed with progressive metal, but there is more into their music than just that.
Front woman of this band is Dani Hellström, who is gifted with a very good voice, being able to song both softer parts, as powerful parts.  The band itself was born in 2008, and they released a demo album 'Iceland'  in 2010.  Their first real album 'Innocence' was released in 2012 via M2BA, after which there were some line-up changes. Being a fan of bands like Evanescence, Lacuna Coil and other bands in that genre, Crimson Blue  was a welcome addition to my list of 'bands I like'.  And at 60 minutes playing time, this album delivers value for money.