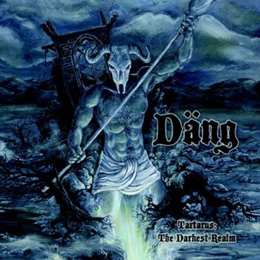 Album Title:
Tartarus: The Darkest Realm
Däng is a progressive rock/metal band from Lenoir, NC. And are about to release their debut album entitled: "Tartarus: The Darkest Realm". It's a progressive metal / hard rock concept album inspired by mythological suffering, detailing some of the inhabitants of the pit of Hades in Greek mythology.
Throughout 7 prog-rock/metal tunes, Tartarus is detailed vividly in loud and with a dark and gritty sound. Although the dark melodic vocals are one of the best parts of the record, I had enough of them after a full listen session of this record. And when I wanted to listen to it again, I still had enough of them. So yes the man knows how to sing, but has a strange and slightly irritating voice.
The rest of the album is top notch with howling ambient touches, and old-school riffs witch you don't hear that often anymore.