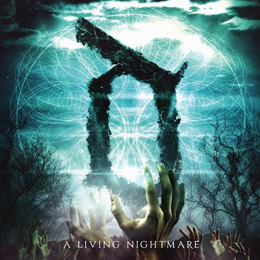 Release Date:
Monday, February 10, 2014
Demoraliser an English group founded in June 2010. Current members are for the moment: James Dexter – Vocals, Nathan Smith – Guitar, Sam Jarvis – Guitar, James Raisbeck – Bass and Mat Ombler – Drums. The greatest problem today is labeling your band Demoriliser is a "metalcoreband" but the problem is that many young bands has chosen this genre and then is it difficult to jump out and be apart then the rest… They made before 2 Ep and one lp "A living Nightmare" in 2012.
And "A Living Nightmare" is a re-release from 2012. Was mixed by Will Putney (Suicide Silence, Northlane, Heart Of A Coward) and features art by Daniel McBride (After The Burial, Born Of Osiris). The opening track "Pretender" is a very good start to know Demoriliser better and feel what they are able to. What a voice from James Bexter, you can feel the power and the drive in his voice. Second "A Living Nightmare" title track a slower song but with the heavy guitar it blends very well. The problem of this kind of music (metalcore) you get in to an edge of repetitive it is very difficult to make the different and invent something new to be apart. All by all not a bad record but there is not enough to be different.