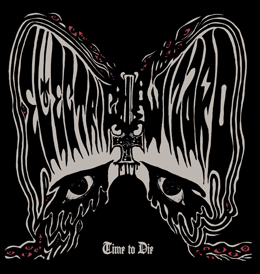 Release Date:
Monday, September 29, 2014
"Electric Wizard" is an English Doom Metal band from Dorset, England. And  formed in 1993. Current members are: Jus Oborn – lead vocals, guitars (1993–present), Liz Buckingham – guitars (2003–present), Clayton Burgess – bass (2014–present), Simon Poole – drums, percussion (2012, 2014-present)
Eight albums in 19 year every two years one album not bad at all, "Electric Wizard" is their latest. Starting with some running water from a river are some one is peeing into the water. I don't know I was not there when the record the album. But after that the rhythmic sound of marching snares so dark and intense. Second track "Time To Die" is so dark that you can feel and see it. This song goes so deep that go with it and face it. And to close the album "Saturn Dethroned" an Church organ mystery sound that climbs like a slow creepy thought.
This album brings you back to yourself intense, slow and dark. Are you into Doom go to your hardcopy seller and buy this record without a doubt.