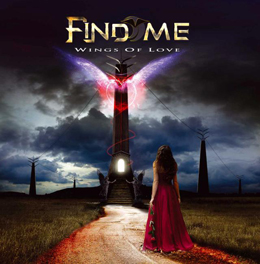 A Studio project of Frontiers Records.
Producer is Daniel Flores. (ISSA, The Murder of my sweet, Seventh Wonder)
Vocals:  Robbie Flores (Blanc Faces)
Guitar: Daniel Palmquist (Xorigin)
Bass: Jonny Trobo
Drums/ keyboards: Daniel Flores.
A Melodic Rock album with a few good songs like 'Dancing To Broken Heartbeat', Firefight, 'One Soul' with catchy choruses. It sounds super polished and all instruments come out perfect as well as the super good voice of Robbie Lablanc. I fear that this album is going to disappear in the record collection, because there are few songs that stand out and the sound is not so different than other melodic bands.
In other words, we have already heard it. Not to say that this isn't a good album, certainly not. But you must stand out to make a difference in the sea of bands out there.
Nevertheless, great job.
Tracklist
Road To Nowhere
Another World
Dancing To A Broken Heartbeat*
Eternally
Firefight*
On The Outside*
One Soul*
Powerless
Bottom Of My Heart
Unbreakable
Wings Of Love
Your Lips