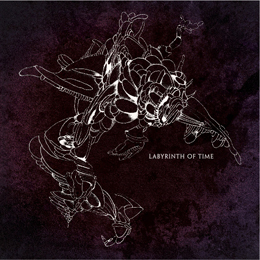 Release Date:
Wednesday, February 27, 2013
Freakin' weird name for a band, ain't it (the first 3 times you try to pronounce it, you'll probably tumble over your tongue some, but after that you'll find the word difficult to expel from your mind)? But it's got a history, seen as it is a poem of of the Spleen et Idéal part of Charles Baudelaire's Fleurs du Mal. The Greek title literally translates as "one's own henchman", and the poem reflects an emotion of solitude of its author. The kind of emotions which the Athus based Belgian band (composed of singer/ guitarist Sofian Behnoun, bassist Maxime Collet and drummer Denis Baeten.
The band from the southern Luxemburg province of Belgium started out (with some difficulties) in 2009, recorded a first EP entitled III, and after a line-up change in 2011 settled on the current band's membership. They took to playing the venues in their neighborhood, and have since c-shared stages with the likes of The Memorials, Casse Brique, Mutiny On The Bounty, Talk Normal, 31Knots, Petula Clarck, Weedeater, Za, Zoroaster, schnAAk, and others...and eventually secluded themselves in the Le Chênée Palace studio with sound engineers Floristan Thiry and Lucas Serraya to record their debut album Labyrinth Of Time during the first part of February 2013, releasing the album (probably only digitally at that moment) at the end of the same month. As might be expected from a band sporting such a wacky name, Heautontimorouménos brings a kind of music which falls somewhat outside of the mainstream, incorporating several genres from Jazz to Prog Rock and Noise, with numerous experimentation (including some deviations into spacey Ambient) in between...yet the more experienced listener will find the band's music strangely measured and precise in most songs, the occasional twists and turns bringing an optimum of joy to his/her overall musical appreciation of the album. The singer has a rather high type of voice, but his English singing is almost devoid (almóst, but not quite) of the French accent one expects from one having been brought up in the French-talking part of Belgium. There's a couple of moments (the album opening track "Le Chant des Sirènes" and a passage in "C-U-T" where he prefers to do perform his lyrics in a spoken word mode, and those his does in his native language.
For a listening session of the album, I refer you to the "Music" section at (www.) facebook.com/héautontimorouménos (where you're re-directed to the album's page on bandcamp). In other words, no need for me to elaborate into a song-by-song description of the album (although it is certainly deserving of such a lengthy attention...but then again, I still have so many other albums to review, you know!?), but just wish you a pleasant trip by listening to this band's album, which just crept its way into my 2013 yearlists! Darn...thank you, Mandaï, for bringing this truly fine band to our attention!