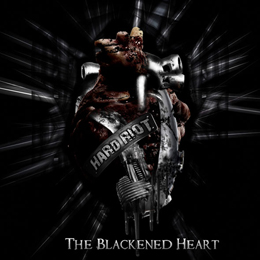 This riff-oriented Modern Hard Rock (they add Thrash Metal elements to their Hard Rock based music) act from the town of Heilbronn (Baden-Württemberg) in Germany, was founded in 2006 by a foursome of friends sharing a same passion for hard rockin' music.
Following a steady amount of local gigs which convinced the band the time was ripe to invest in some recordings, the band self-released their 5-track The Hidden Truth in 2009...and this eventually attracted the attention of the enthusiastic Sandvoisen singer Vagelis Maranis, whom suggested to engineer and produce the band's first full-length effort in February of 2011 in his own studio. A couple of months later (April) the band exchanged drummers, making for a line-up comprised of lead singer/ rhythm guitarist Michael Gildner, lead guitarist Andreas Rockrohr, bassist/ backing singer Mario Kleindienst, and drummer Carmine Jaucci. Maranis actually did a little more than just help the band with their recordings, taking the album out to Greece (where he had the people at Pitch Black Records listen to the album) and coming back from that trip with a deal for the band to sign. Released in 2012, the band's debut full-length Living On A Fast Lane ensured Hard Riot a slightly higher profile, and support slots with the likes of Hackneyed, Bloodwork, The Profecey 23, Circle Of Silence, Deadlock, Drone and The Unguided came as a result, as well as a growing fanbase!
For their sophomore album, the band returned to Maranis Studios, where Maranis again mixed and produced the album superbly. Expect a multitude of Heavy Rocking songs with a couple of "ballads" thrown in between (in the form of the semi-acoustic songs "Count On Me" and "Last Goodbye"; the latter, overall even calmer, sporting a classy bit of violin). Regretfully, I found no music off the new album on either the band's own website (www.) hard-riot.com, or their page on Facebook (www.) facebook.com/hardriot (where however one might listen to a couple of songs off the debut album, as well as view a couple of videos, including a 6:30 "interview" with the band), but there should be a song posted at the label's site. For additional material off the album, I'm afraid you'll have to make due with the 30-second samples posted at Amazon or iTunes (providing they carry the album, of course). Last little detail: the CD version of the band will carry a bonus track, with Richard Sjunnesson of The Unguided featuring on guest vocals for an even more lively version of album track "The End" (track not available on digital download!).