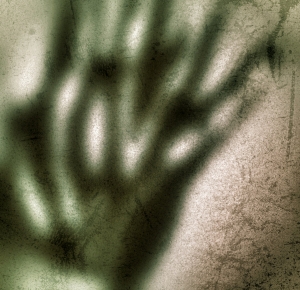 Release Date:
Wednesday, February 10, 2016
Quite the only thing I do know about Helledéofol is that they hail from the U.K., but do not ask me who is / are the (human) being(s) behind the project, for I do not know. In 2015 they did release some material on tape and the digital way, and early 2016 sees the release of Black Acid, the newest release, available the digital way on their independent (or Bandcamp) page, and in an extremely limited edition (of 25 copies only) on cassette via the young UK-based label X-Ray Noise. That tape-edition comes with a poisonous green-transparent sleeve in a cool material, which shows a certain convinced approach for sure. I am sure we'll hear from this English label in the future. But first things first, and that's a review on Helledéofol's Black Acid.
The recording lasts for more than half an hour, with very short pieces and middle-lengthy ones (the longest one clocks five minutes). Helledéofol bring a very, eh, special form of Extreme / Black Metal in the first place, and Noise / Ambient stuff at the other, quite progressive and modern, quite industrialised too, and somehow unique. The result is chaotic and dissonant in many aspects, and still the whole is intelligently structured. The screeching guitar sound and the Noise elements give the whole some sort of post-nuclear attitude, like a mechanical-industrial afterworld ruled by unhuman beings, but then additional effects bring forth detaillism that makes this project so distinctive from the 'average' masses: atmospheric or symphonic synth parts, barking growls, discordant guitar leads, post-modern song structures, chainsaw guitar sounds, Doom excerpts, Psycho-Grind elements, punky riffs, reversed structures, injections of Noise-Ambient soundscapes (especially towards the end!) and so on, and so on.
I warn you: listen to this stuff at least a couple of times, because it needs time and regard. You might adore it, you might be disgusted. But believe me if I say that Helledéofol are worth being noticed. It needs persuasion and craftsmanship, creativity and perseverance to create such collection of unusual stuff. And whether you like it or not, you cannot deny the characteristic approach. Once again, this isn't easy to digest at all, this material, and it might cause nausea and heart attacks. But at the other hand, it might be worth it…
Imagine a mixture of Dub War, Zarach 'Baal' Tharagh, O.L.D., Cloak Of Altering and P.H.O.B.O.S., and even then you'll have no idea what I'm talking about…