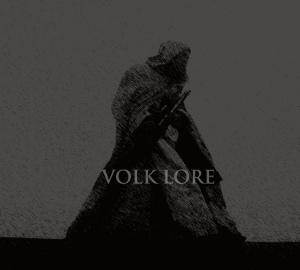 Release Date:
Friday, February 21, 2014
Faunus Amadeus Loki acts under different monikers, both in collaboration with other artists (such as The Krueger; for example involved with Stark von Oben or Dracul – Order Of The Dragon), as well as solo (like Visoteric [there will be a review for this project soon], Berzerker, Volk Lore, Faunus Loki or Endoki Forest); I recently wrote and updated the review for Endoki Forest's Black Sorcerers Forest – see the upload of March 4th 2016. For a little more info about this guy and his outfits, just check out the introduction on that review.
With Herrenvolk (heil!), we have to cope with a much more overpowering interpretation of Endoki Forest's Aural Art. This three-track EP (Imperator, Strange Aeon and The Temple Of Jupiter Optimus Maximus), which lasts for seventeen minutes, brings totally overwhelming, all-encompassing and multi-layered Martial Ambient (Electro) Music. It's a 'total' experience of a mostly orchestral, what do I say, I mean a mostly bombastic kind, based on beautiful (!) heroic melody lines, haunting war rhythms and subtle yet utterly obscure electronic sequences. All three of the compositions come with the same-minded persuasive attitude, yet still all of them are not just copies from each other, yet individual though strongly related creations of majestic Aural Art. Imperator and The Temple Of Jupiter Optimus Maximus are extremely full-symphonic, while Strange Aeon is little more integer (though…). Imperator comes with pushing and pounding drum patterns and several additional layers of synth lines, and after just over two minutes of play time, there's a truly fabulous chapter of magic / mystic integrity – before returning towards the victorious intensity of conquering elegance. And that obscurity, completely suffocating, towards the end; isn't that just mighty? Without being narrow-minded, I would call it a grandiose symbiosis of Ice Ages (music-wise, not when it comes to concept), Triarii, Kampfbund Neue Ordnung and Endoki Forest… The Temple … too has that massive aspect on bombast. It's interspersed with a sample (although I do not know where it comes from), focusing on the possible glory of the Herrenvolk from the Third Reich. It's less electronic than the opening track, and little more dwelling in spheres of Arditi, Triarii, Legionarii, or parts of the Castellum Stoufenburc-roster. Strange Aeon has more of a martial yet also neo-classical-oriented bravery, closer to Spiritual Ambient (a moniker I did just find out myself) at first, and with some Industrial-Drone'ish last part, being quite obscure, haunting, eerie.
I do not see the point to spend more time on this review; I think I said it all. Go to Volk Lore Music's Bandcamp-page and sit back to listen to this fabulous tunes of (instrumental) war chants. Dream away with me, back to the glory of the old empires. Victory! Heil victory!