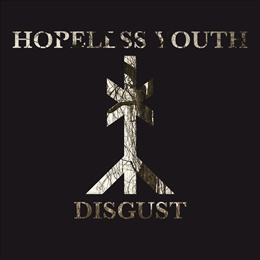 Release Date:
Monday, February 24, 2014
The straight in yr face- thrash metal meets hardcore songwriting is very aggressive and the Montreal band focuses entirely on just making hopeless youth music.
The first couple of tracks sound particularly fresh and vivid and can inspire the listener to jump around just for the sake of it, but by album's end, there is a bit of a lag as the material rushes together a bit much but along the way, the listener will get kicked in the face with some truly good songs like "Ghost" and "Failure". So the rest of the album gets a little repetitious and doesn't quite manage to raise the same level of enthusiasm anymore. Also, depending on your taste, the vocal tone can grow a bit tiresome after a while.