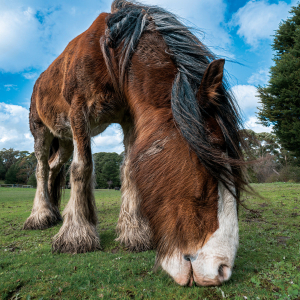 If my information is correct, this second full album of this Australian band was previously self released in 2022, and has subsequently been re-released by Noslip Records. 
Not being a great fan of stoner rock, I was however pleasantly surprised by this album, yes, the guitars sound very heavy, but there's also a bluesy element intermixed in their music, you might even discern a hint of Southern rock, which has always been one of my favourite genres.  Yes Motherslug's music, being stoner/doom rock, is of course much slower compared to Southern rock, and lacks the joyfullness of it, but alltogether this sounds good.
And while Cam Crichton, their vocalist, seems to have a limited range, his voice suits the music well, and strangely enough I find him sounding a bit like Tim Baker, vocalist of Cirith Ungol.