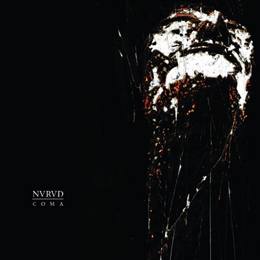 Although NVRVD (or Never Void) have already released three studio albums and one EP, they don't immediately ring a bell. Coma is the title of their fourth record and this might be the 'breakthrough' album for these three Swiss. They will release this album through Hummus Records, the label of The Ocean guitarist Jonathan Nido.
Coma is wrapped in with Oberohe and Niederohe; two dark instrumental songs. In between, you can find four heavy and even darker pieces of music. All songs are very technical, but chaotic at the same time. Nevertheless, in their chaos, they succeeded to construct some kind of foundation on which Coma really stands out.
Fans of The Ocean, Amen Ra and War From A Harlots Mouth should definitely check out Coma by NVRVD. You shouldn't sleep on these Swiss.