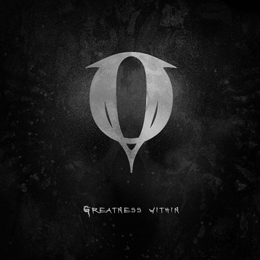 This Zagreb based Croatian Groove Thrash act was originally founded in 2006 as a power trio consisting of guitarist Daniel Badanjak, bassist David Vukusic and drummer Frane Velvic, but what with the latter still living outside Zagreb, where the band had its rehearsal space, the material played by the band consisted mainly of covers by such bands as Iron Maiden, Metallica and Judas Priest, and very little work was undertaken to develop original music.
Still without a frontman after a couple of years, the trio eventually decided to try out a couple of singers, played a couple of first gigs, and then found Frane disagreeing severely with the others on the musical path to take (the others wanted to gear toward a Groove Thrash influenced primarily by Pantera, Sepultura, and Metallica). So he left the band, but stayed in contact, and he's remained befriended with the band all along. The remaining trio then kept working on original songs, in fact wrote bulk of the material which is now featured on this, their debut full-length, and recruited Hrvoje Didzar for drum duties, and Kruno for his singing and songwriting capacities. At this point the band started to record a couple of demos, but... after a couple of gigs in this line-up, yet another singer left the band, and the band eventually contacted their former drummer Frane to fill in on a gig they were offered. That gig went off that good, that both band and Frane took the decision for his return into the band's fold. Since then, the band recorded its debut full-length, which was subsequently dropped into my to-do box.
What with having already explained what the basis is fr this band's sound, all that's left for me to do is to guide to to some places where you can listen to some music, right? Well, the complete album has a page at Bandcamp, so that can surely give you a feel of the band's worth in a studio. Prefer live recordings/ video? Check the band's stuff on YouTube (including quite some live covers of Metallica, but also a couple of Dawn covers, and most of the album's material, as well as also a possibility to listen to the complete album). You'll find the guys to bring a somewhat varied offering, with "Monster" containing a relatively "long" calmer intro prior to the band going into a more energized mode, which actually comes close to a Doom pace! For the links, surf to the band's own (www.) overpower.com.hr!
End conclusion: Not bad for a first album, but I ain't quite convinced yet. Meaning I can listen to the album with some pleasure, but also with the realisation that nothing these guys do hasn't been done before. Still, as I said, not a bad first offering...