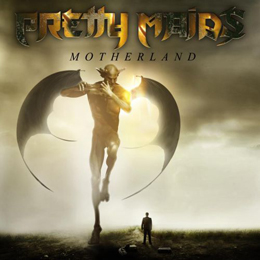 Pretty Maids have been around for some thirty odd years now, I still remember their first album 'Red, Hot and Heavy' from way back in 1984, hey, I've recently even bought a copy of this album on CD.
And this new opus 'Motherland' once again shows what a great band they are.  It's heavy metal that should be revered.  The songs are tight, not overcomplicated, but do just what good music should do to you, and that is bringing a smile on your face.  The songs are very catchy, and after hearing them once or twice you can almost start to sing along.
There are no words to describe how good this album is.  The songs bristle with energy, and at the same time almost seem radio friendly in a certain way.  This is the type of music you should put on in the morning, while driving to your work, just to make you feel happy.
It helps no small deal of course that the production of this album is crystal clear, and that these guys are great musicians as well.  A stunning album some of the new groups would kill for to be able to release.