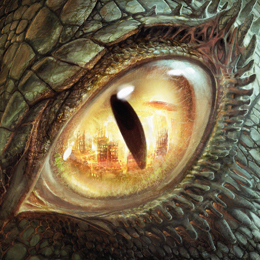 The Swedish act Quest Of Aidance was formed by Christian Lundgren (Carnalized, Miseration) and Christian Älvestam (think: The Few Against Many, Incapacity, Solar Dawn, Unmoored, Miseration and many others). Together with Syconaut's Daniel Valström, Patrik Gardberg (TorchBearer, Solution .45, The Few Against Many, DivineFire), Johan Randén and Oscar Nilsson (Miseration, Despite, Saint Daemon), the founding duo recorded Misanthropic Propaganda at different locations, with band leader Älvestam taking care of mixing and mastering duties (with assistance of Thomas 'Plec' Johansson [who worked with bands and projects like Miseration, The Few Against Many, TorchBearer, Scar Symmetry, Unmoored etc. before; all of them extreme acts the Quest Of Aidance-members are, or were, involved with; as well as bands like Slumber, Watain, Facebreaker, Crimson Moonlight a.o.]).
I always considered this project (or must I call it a 'real band'?) one of the best things the members are involved with (in fact, all of higher mentioned bands are of a superior quality, to be honest). With this release Quest Of Aidance strengthen my opinion.
Misanthropic Propaganda opens with the intro "A New Storm Rising", which is one of the most impressive non-Ambient instrumental starters I've heard in a long time. Truly enthralling and appetising… But the band's essence, of course, is that unique, varying and rather original form of technical and experimental Deathgrind. On this release this concept gets elaborated profoundly. Blasting Tech-Death alike structures interfere with Grind-eruptions, but a unique aspect, and a true strength, is the melodious approach. Almost impossible to combine melody with extremity, but Quest Of Aidance succeed to do so. Besides, they inject the compositions with (sometimes unique) additions, like (semi) acoustic intermezzos, industrial sounds and keyboard passages, and Quest Of Aidance cover it all in a mostly modern veil of timelessness (and then I am referring to the clean but not clinically polished production, courtesy of frontman Christian). And what about the duelling guitar leads, thrashy guitar solos, many hooks and breaks, changes in tempo and structure, and so on???