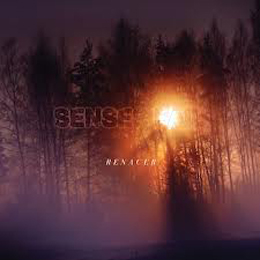 Senses Fail is an American post-hardcore band from New Jersey witch was formed in 2002. The line up initially consisted of Buddy Nielsen, Dan Trapp, Dave Miller, Garrett Zablocki and James Gill. Shortly after being signed to Drive Thru Records, James Gill was kicked out of the band due to irreconcilable differences. James Gill was replaced with Mike Glita. The only original members left in the band are vocalist Buddy Nielsen, and drummer Dan Trapp. Presently, the lineup now consists of Buddy, Dan, guitar players Zack Roach and Matt Smith, along with bassist Jason Black.
The band quickly issued their debut EP and maintained a thriving Internet presence. Two years later their debut album entitled Let It Enfold You was released. In 2005 guitarist Dave Miller left the band and was replaced by Heath Saraceno, and a year later their second full-length record Still Searching was released in 2006. The album had an energetic sound, and the band participated in many tours in support of the album. Bassist Mike Glita left the line-up one year later, Jason Black was accepted as a temporary replacement witch later on was accepted as a permanent member, although guitarist Heath Saraceno left the band after their appearance at the 2009 Warped Tour, being replaced by Zack Roach. Their album The Fire was released on October 26, 2010. Their latest album Renacer was released on March 26, 2013.
So it was a hard and shaky road for these guys, witch can be heard on their latest record (Renacer). Although it is in the same genre as the others, the difference between the hardcore riffs and the melodic choruses couldn't be bigger. And although I'm a fan of change and melodic parts, but there is no consistency on this album. It certainly isn't bad, but I expected a lot more.