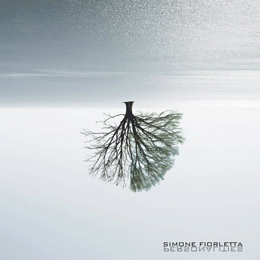 Instrumental electric guitar albums, you either like/ love 'em...or don't! Count me into the first category of music lovers, will you?!
Fiorletta first came to the attention of Lion Music headman Lars-Erik Mattsson (himself a longtime guitarist) with Italian Progressive Metal act Moonlight Comedy's 2004 debut album The Life Inside (in 2007, the sophomore Dorothy followed). He immediately saw the potential, and offered the Rock/ Metal guitarist an opportunity to spread his instrumental music (at that moment Fiorletta had already self-released a solo album entitled The Beginning) on a solo basis, and this already led to the albums Parallel Worlds (2005), My Secret Diary (2006), and When Reality's Nothing (2009). Moonlight Comedy had meanwhile split up, but Fiorletta returned to the Progressive Metal outlet with the band No Gravity, which released its debut and currently only album Worlds In Collision in 2011.
The guitarist now returns with another instrumental album, on which he also took care of most keyboards and some extra programming. With main bass duties on the album performed by one Dino Fiorenza, there's a couple of guest roles, including Luigi Sardelitti for bass and extra synth on the track "To The Station". Andrea De Paoli (of Labyrinth fame) adds some keyboard lines to that same track. On the guitar, Fabrizio Leo (of Renato Zero and Laura Pausini repute) adds a flavouring to the track "Bottom Line", and No Gravity colleague Davide Perruzza to "Your Grit Is My Reason Of Life". And, finally, on the drums we find several people, with Marco Aiello (where have I heard that name recently?) on no less than 5 of the 11 tracks, and the famed John Macaluso (remember him from Yngwie Malmsteen, James Labrie, ARK, and more) on 3 other tracks...with Mario Rizo (whom is known from Rezophonic, RockTv and Movida) Alessandro Spaziani each taking on one extra track's drumming duties.
In all honesty, not àll music on the album is Fiorletta's writing, as the great acoustic (and guitar solo) album closer "You And I" is an At the Weekends original. But it is a great version for certain, and it also stands for a worthy closer of an album on which Fioletta shows his abilities. Granted, when giving the album its maiden listening session, I played with the idea that the first tracks played were mere exhibitionist show-offs of speedy lead and solo play, but I soon enough felt the feeling the guitarist puts in his fingerwork! At the artist's page on (www.) lionmusic.com, you can find a video clip to the album's track "Thirty", and...as there's no music at the artist's facebook page, I was unable to connect with his own (www.) simonefiorletta.it, and my network PC does currently not allow me to go see what's available at (www.) myspace.com/simonefiorletta, thanks to MySpace inconveniently upgrading again (they sure perpetuate Microsoft's market position something aweful!)...that's all music I found available on the Internet. Of course, there's always the trusted on-line sales websites (iTunes, Amazon, etc...) which, if they carry the album, usually provide the potential buyer with 30-second samples of all album tracks.
Go find out...it's certainly worth a listen when you're a fan of instrumental guitar music. Ach...you know something? If you're actually in that category of music lovers, you might as well go out to the record store and simply bùy what will for sure be a worthy addition to your collection!