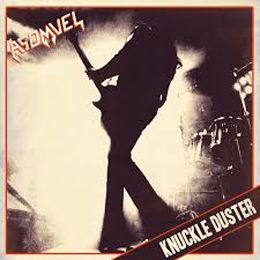 Release Date:
Friday, February 21, 2014
If you like down to earth, raw kick-ass metal that sounds best played live at your local titties bar, then this is right up your crotch. The high energy of Knuckle Duster that may not be big on originality is cool, infectious, raunchy and bang your head that doesn't bang in every other way.
For fans of: Motörhead, Motörhead, Motörhead and yes Tank and Venom too.