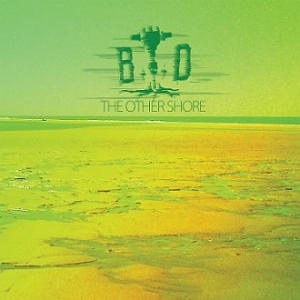 Release Date:
Saturday, February 6, 2016
On February 22nd 2015 we did upload the review which I wrote for First Spit, the debut by Broken Down, which is a solo-outfit by Altsphere Production's label owner JeFF (Jeff Maurer). I know I wasn't that happy with that debut, so when I did receive the new Broken Down-album, I did listen to the first one once again. Actually, my opinion about that debut did not really change. So I was quite anxious and prejudiced when listening to this new effort for the first time. And actually, I was quite pleased, so I gave it a second try… But I'll come back to the aural side of this album in a minute.
First some general info. The Other Shore, the project's second spit indeed, was written, composed, recorded and mixed in between early Autumn 2014 and late Autumn 2015, and eventually mastered at the Mon Studio with Yann Klimezyk. The result has a total running time of just over half an hour, and is available the digital way, as well as on CD; the latter being in the known 'jewel case' and 'digipack' format, limited to fifty hand-numbered copies.
The Other Shore starts with the introductional track Baïne, and even after fifteen seconds I seem to be more 'happy' than before. But that wasn't but a short intro, so the real journey begins with Mr Sun. And actually, this stuff goes on in the vein of the former effort, yet with quite a huge difference: this time I am not annoyed or irritated at all! Mr Sun is quite an eccentric mixture of different kinds of sonic expressions, including Dub-Electro, Stoner-Doom, Industrial, Metal, Noise and minimal Hardcore-Punk. It's grooving, it's psychedelic, it's mind-blowing for sure, but this time it seems to make sense (something that I did miss on the former EP). Next comes the tile track, once again initially based on elements from Electronics and Industrial Metal, injected with details from Punk, Southern Groove and Stoner Rock. This track, for example, gets coloured up with some piano excerpts and a certain EBM-boost, but do not ignore the vocals either. These ones are melodious and somewhat soaring, but I guess they truly fit in order to express the (cynical?) message Broken Down want to bring.
Throughout the whole album there are several weird elements, like the faithnomore'ish hip hops, occasional blackened back ground screams or death grunts, Dub Step elements, samples, lots of adventurous outbursts, …, damn, so weird, so psychedelic, so eccentric. It wasn't that different with First Spit, but the increased cohesion at the one hand, and the improved song writing at the other bring the difference. Still it's something that will not please those who eschew experiment or the cynical (sarcastic?) side of poppiness / catchiness, so be careful. …but at least you might give it a try, I think.
Nine Inch Nails meet (older) Faith No More meet Carnival Coal meet Megaherz meet later Manes, isn't that an appropriate description? I didn't think it is either, but do you have any other suggestion? Indeed, and good night…