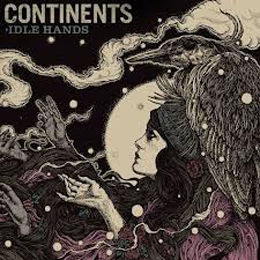 Release Date:
Tuesday, January 22, 2013
UK's based Continents is a relatively new band to the scene but since their start in 2010 they made a lot of buzz and with their hard working party attitude they're only getting bigger!
So Idle Hands is an album that shows how talented these guys are. A strong bass and drum line is giving the album and band a unique sound from start to end, where some tracks are responsible for lots of goosebumps.
The vocals are well balanced between screaming and clean, so the music is very acceptable for a broader audience in the hardcore scene. The first single of this album is such an example "Idle Hands" is a track where all those elements can be found and more, the technical guitar style is giving it an original touch. Good variation is important in every album and Continents handled this very well, throughout the whole album nothings sounds dull or simple. Each time this record is put on you can be sure there is something new to discover.
So a well thought album that for sure will be received very well by fans of While She Sleeps, The Architects or BMTH. If you are into hardcore / metal this album is one to buy.