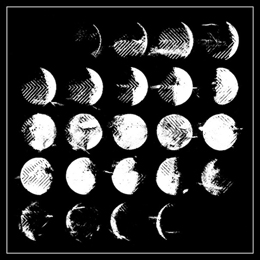 Album Title:
All We Love We Leave Behind
Boston act Converge have always been considered as one of the most inspiring, intense, important and influential metal/hardcore bands of all time and that's something the band proves once again on their new full length, called All We Love We Leave Behind.
It's almost as if all elements from the previous records come together on this one. Aimless Arrow, for instance, is the first single which comes together with a wonderful video and summarizes the entire record. Still, you can hear that Converge hasn't stopped their experimentation.
It has already been three years since the release of the groundbreaking Axe To Fall and it's mostly thanks to guitar player Kurt Ballou that they were able to create a record that is as powerful, perhaps even more fierce than the latter one. In songs such as Sadness Comes Home, you can really hear his influence on the record.
Something Converge is mostly known for, next to the very complex instrumental drumming, guitar and bass work, is the voice of singer Jacob Bannon. Once again the way he uses his voice grabs you by the throat. As usual, he also delivered the artwork for the record, which always turns out to be a real piece of art.
Lots of hardcore records tend to sound cheap and short, but with the fourteen tracks counting All We Love We Leave Behind, Converge definitely breaks that cycle. The guys from Boston are clearly still pushing their musical limits.