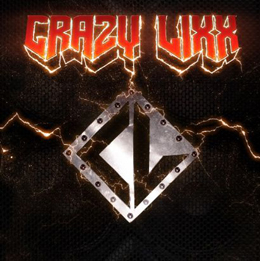 So far this Swedish band has released 3 studio albums, so this self-named album is their fourth effort. What they bring us here is a mix of hair metal, combined with melodic hard rock, so this might be an album that pleases a lot of people. What this band reminds me of, are the glorious eighthies, with stadium bands like Def Leppard and Whitesnake, although their sound is not the same, due to the hair metal influences of course.
However good they might sound, I don't think this is a band that will be remembered as releasing a masterpiece.  Where bands like for instance Iron Maiden put themselves on the world map forever by releasing 'The Number Of The Beast' or Queensrÿche with 'Operation Mindcrime', I doubt in twenty years somebody will still remember Crazy Lixx.
To sum it up: a good album, but nothing spectacular.