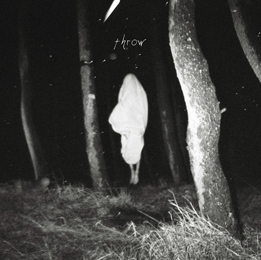 In late 2004, three Scots fresh out of school in their native town of Airdrie (a satellite town of Glasgow, situated some 19 km East from that metropolis' center) decided that they wanted to travel the world in places where one would not ordinarily go...and their music would be the vehicle which would help them achieve that goal! That trio would eventually grow into the sextet it is today, with members who have roots in South Africa, Canada and the US, but all based in that same small neighborhood of the globe.
Living in what is generally known as a "hooligan town" (which even got voted as crappiest town in Britain for two years consecutive), in the middle of post-industrial county Lanarkshire, had led the originators of the band to the knowledge that, in order to succeed in getting to their goals, they also needed to excel, and so they sought out their slightly Atmospheric/ Progressive Post-Hardcore and Screamo Rock tunes with great care. This worked well to impress the people at the Dark City label, who sent the band out on tour throughout the UK in a former police riot van, a mere couple of months after the band's formation (and the band members only just 17). Things really got moving in 2006, when FOR played a show with DIY scenesters Enter Shikari, and bonded in a friendship which would see the two bands sharing over 40 stages throughout the UK in the year that followed. The heavy touring schedule continued into 2007, when the music industry got word of this young act which would draw audiences of several hundreds by mere reputation and word-of-mouth. Not surprisingly, the band suddenly found itself being able to make a pick from several deals...and took the decision (considered wize by many) to not get into any of 'em, however alluring! You see, the band's members had already come to the understanding, that in order to make their venture last as long as possible, they needed to take full control of the band. And so, in stead of goin' the "easy" way, the band self-financed the recordings of their 4-track debut EP Lost In The Light, and released it through MySpace that same year.
Throughout 2008 the band again spent plenty of time on the road, touring with the likes of Enter Shikari, madina Lake and The Blackout, all the while gaining more and popularity, both live as online. So successful indeed was the band's online presence that, inspired by what Radiohead and Nine Inch Nails had already done, the band decided to fund the release of its debut full-length through a variety of independently funded marketing techniques. For the recordings of Leaving Everything Behind, the band spent the whole of January 2009 at producer Brian McTernan's Salad Days studio (you may know him from previous work with Cave In, Thrice, and Converge, among others) in Baltimore (Maryland, US). The album saw a band toning down its former Screamo parts, and encompassing a broader musical pallet into its sound, enhancing the Atmospheric and Ambient elements which the EP had already hinted at, but without tuning down the overall heaviness. The album was eventually released in 2010, in different formats : from basic digital downloads to value-for-money packages featuring CDs, merchandise, exclusive tracks, and more. Although the album release was eventually a success, there were also some early disappointments.
What with part of their funding coming from a British music company which was bought out a couple of months into their deal with the band, FOR was faced with a choice of either keeping the rights to their music, or taking the money they were due. Rather than loosing the control over their music, the band forged on without financial backing, and eventually earned themselves an offer from InsideOut Music/ Superball (who got to know about the band after viewing a live recording of the music the band had already written for their second album). And so, at a time when FOR had no real idea of what they were gonna do next, the label came with an offer that gave them a plan and a platform to go out there on the road again. The ideal combination, as far as the band (which consists of singer Jordan Spiers, guitarists Ross Taggart and Sean McGroarty, keyboardist Dale Gallacher, bassist Jonathan Snee, and drummer Graham Griffith) is concerned. So, here's a bit of confusion for me, as to the chronological way things happened. You see, both the info sheet provided by the label as well as the bio at the band's page on Last.fm talk about a 4-track EP entitled They Must Be Building Something, released in 2013 according to the first, and on October 1st, 2012 according to the latter...and I dunno how that fits in with the rest, you see!?
Getting back to Throw, it's safe to say that one cannot pin the music onto one specific genre, but Griffith himself explains that, "We often tell people Flood Of Red plays Atmospheric Rock. I guess that encompasses it all because we get very heavy at times but we're also quite melodic in places. There are six people in FOR, we have very diverse musical tastes, and we're all fully involved in the writing process. We take influences from Black Sabbath to Fleetwood Mac and everything in between. Playing with dynamics in music is one of our favourite things to do, building beautiful melodic sections and heavy, powerful riffs. We love doing that, and it sows the flow of music we enjoy listening to and playing."! The most important item in that statement, to me, is the fact that the band still plays the music its members like best, rather than something the label put its stamp on! Also, the guys just simply plays darn good music, which is both melodic to the ear, while still holding a subtle complexity underneath. What more could a true (eclectic) music fan like myself want for?
At (http://) flood.dark-city.co.uk, you'll find several older tracks and videos, but also a live video (preceded by a short interview) for the new album's track "Whispers & Choirs", and audio for the track "The Treasure (I Have Lost)". At (www.) facebook.com/floodofred, you will be re-directed to the Bandcamp page of the They Must Be Building Something EP. Of course, for additional samples of the album's 9 tracks, you might always look up its pages at one of the trusted online sales outlets (such as Amazon and iTunes)! At any rate, if the words uttered above are to your liking, you will most probably enjoy the offering!