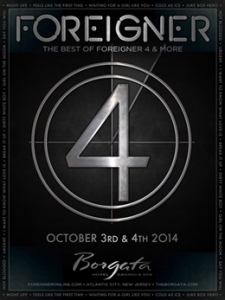 I've always wondered what to make of this band.  They have some great rock songs, but are probably best known for their global hit 'I Want To Know What Love Is', and also for 'Waiting For A Girl Like You'.  Both of these hits were recorded with Lou Gramm on vocals, who was the original vocalist of the band, and who left in 1990, only to return in 1992, and again leaving the band in 2003.
In 2005 Kelly Hansen  stepped in as vocalist, but I admit not having followed this band since quite a while, I didn't even know they still existed…  But I've still not explained why I don't know what to make of this band.  What I mean by this is that this band is probably best known for his softer, mellower, ballad like songs, but one may not forget that they've also brought us some great rock songs, like 'Urgent' or 'Cold As Ice'.  OK you'll say, these are rock songs, but still no real hard rock.  That might be true, and this record proves your point, since they also make use of saxophone, flute etc., but Mick Jones, founding member of this band, and the only original member in this line-up, sure knows how to write a decent and catchy song.  Not only that, but he's also a very good guitar player.
This record is a live recording made on October 3rd and 4th 2014 at the Borgata Hotel in Atlantic City, NJ, and consists of a list of tracks from their best selling album '4', hence the name for this album, with the addition of some other hits from other albums.
A very good album this is, and I'm glad to be able to add it to my collection of records.