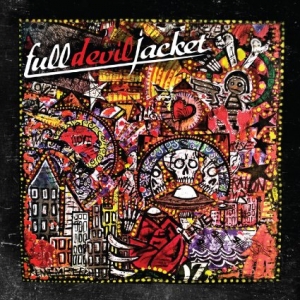 It's been 15 years since Full Metal Jacket's last releaseand you even could say it's almost a miracle this album saw the light of day.  Indeed, on the verge of becoming one of the bigger names on the scene, after succesfull tours with bands like Nickelback and Creed, disaster struck when frontmen Josh Brown almost died from an overdose.
I must admit  I had vaguely heard of the band, but didn't know their music.  When listening to their music, I hear traces of Hinder, but there'es more to it than that.  FDJ sounds just a tad harder, I'd even dare to call it trashier, however their music can in no way be described as trash.  It's good, heavy rock, but with a radio-friendly touch to it.
A very nice album, but did it have to end with two ballads in a row ?