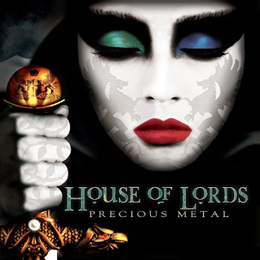 Release Date:
Friday, February 21, 2014
Most of House Of Lords albums are good, if not very good. And this new album is no exception on that rule. Of course it brings us nothing new, since the band, or their mastermind James Christian stick to the same recipe. 
This band debuted in 1989, and no one loving our music genre should not own a copy of their first two albums 'House Of Lords' and 'Sahara' in his collection.  The only album that does not deliver the quality this band normally does, is their 2000 release 'Power and the Myth'. But all subsequent albums have been very if not exceptionally good. And this album is also very good. James Christian still has a very good vocal reach, and the music is an excellent mix of power and melody, with good riffs and equally good guitar solo's.