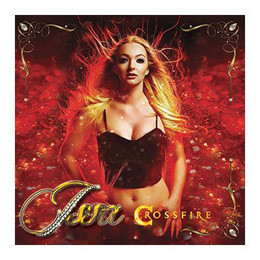 Release Date:
Friday, February 20, 2015
This is already the fourth album since the release of the debut album 'Sign Of Angels' in  2010 from Norwegian rock goddess Issa.  And under the adagio never change a winning team, Issa continues to bring us a mix of melodic rock, bordering on pop rock at times. 
On this album she has enlisted the aid of a score of other artists.  For instance 'Raintown' is a duet with FM vocalist Steve Overland.  Other names are Alessandro Del Vechio (Hardline), Steve Newman (Newman), Robert Sall (Work Of Art), and the list goes on.
If you're into melodic rock, think Roxette mixed with some 80ies Heart.  So if you're into that, you should buy this album.  I guess had this been released in the eighties, some of the songs on this album would have made it into the European Charts.