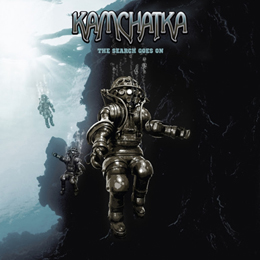 Release Date:
Friday, February 21, 2014
Kamchatka is from Sweden and their bluesy stoner on The Search Goes On seems like it would transfer very well to a live performance.
Although Kamchatka doesn't add an entirely new flavor to a familiar genre, they do a more than fine job of it. The song writing is sharp and snappy and the performance is spot on.  My only complaint about this CD, their fifth already, is that the vocals are pretty one-dimensional and change very little from track to track. Then again, that's a standard trait of the stoner genre.