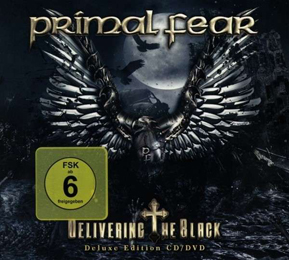 Release Date:
Tuesday, January 21, 2014
15 years on the road, and still going strong, that's what sums up the career of Primal Fear.  So far they've released 9 studio albums, two live albums, and a 'Best Of'.
Their recipe for success : strong, Judas Priest like vocals, and their music could equally stand next to the aforementioned band. But is seems to me they are stuck in a blind alley, or are running I circles, by which I mean it's been a long time since I've heard something new, inventive from these guys.  The music may be good, and is well performed, but it all sounds as if we've heard it before
To sum it up: it's a good album, even if it brings us not much new. Fans of Primal Fear or Judas Priest however will have no problem digesting this.