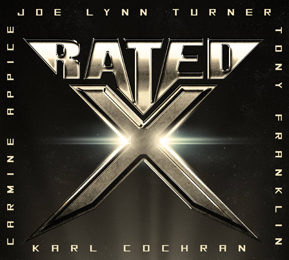 I guess you can't get more classic hard rock than what this outfit brings us, which is no wonder if you see the line-up of this band.  First of all you get Joe Lynn Turner (Rainbow, Deep ¨Purple, Whitesnake) on vocalx, then you get Karl Cochran (Ace Frehley) on guitars, next in line is Tony Franklin (The Firm, Blue Murder, Whitesnake) on bass guitar, and last but not least Carmine Appice (Vanilla Fudge, Ozzy Osbourne, Blue Murder) on drums.  And Alessandro Del Vecchio not only produced the album, but also contributed in the songwriting, played the keyboards, did the backing vocals, to put it shortly he was a jack of all trades. If you are into bands like Deep Purple, Whitesnake, Rainbow, Blue Murder than this is an album for you.  This is superb bluesy hard rock with seventies feel to it, but with a modern, crisp sound and an impeccable production.
The songs are not really exceptional, but sound well, and are well performed. Joe Lynn Turner's voice has lost nothing of its strength. Karl Cochran might be the least known of this quartet, but boy can he play the guitar.
My opinion: give me more of this stuff!.