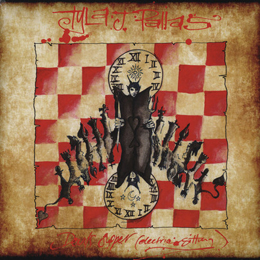 Who remembers the Dog's D'amour, a band founded in 1983 in London, England ?  Even I don't.  Well, the only constant in Dog's D'amour lineup Tyla  now releases another solo album under his own name Tyla J. Pallas.
Now readers be warned.  This man has a very warm, bluesy voice, reminding me a bit of Rod Stewart  with a bit of Joe Cocker thrown in as well.  Musicwise this is nowhere near hard rock, instead it's more bluesy rock.  Think Bob Dylan mixed with a bit of Bob Seger  and a small pinch of Bruce Springteen  as well. Though this music is nowhere as good as the three aforementioned musicians.
To sum it up : if you're expecting an heavy metal or hard rock album stay clear of this one. If on the other hand you like a good dosis of rock music, mixed with a good dosis of blues, and brought by someone who has an agreeable, warm voice this might be stuff for you.