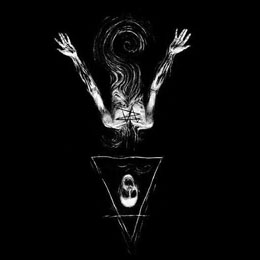 Release Date:
Monday, December 22, 2014
Vircolac from Ireland… Codex Perfida, their debut, lasting for 23:36 minutes (four tracks). 'at once grounded in filth, bulldozing and palpitating, doomed-out and disgusting', or a 'study of contrasts, set amongst a haunting 'n' harrowing soundfield and shot through with violent execution'. What do you think?... Are you willing to continue reading? Of course you are…
The cassette opens with the instrumental title track / introduction, pretty haunting and scary, based on piano tunes especially. But the real terror is yet to begin! As from Confessio, Vircolac show what their strength is: bringing a sonic torture-and-pleasure at once, combining old styled Morbid Death Metal with old styled Blackened Death Metal, old styled Traditional Death Metal, old styled Necro Death Metal, old style Blaspheme Death Metal, and old styled Morbid Blackened Traditional Blaspheme Necro Death Metal. You're welcome…
No, seriously, I did not lie in the former paragraph, for Vircolac's Death Metal approach lies within spheres of the Old School, yet with quite some own-faced realism. There are so many levels behind each single composition – listen for example to that haunting outro on Confessio, the most lengthy piece on this four-tracker, or that sublime acoustic introduction to The Worm Turns, which has quite an impressive and unique finale too. Vircolac do pay tribute to the nastiest borders of the old tradition, which means a lack of originality, of course. But in this case, a surplus on elegance and craftsmanship, which undersigned tru-u-uly adores. You must to, if sulphur is your favourite smell!
Looking out for a full length, hopefully with a better sound…