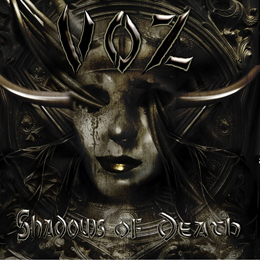 Release Date:
Friday, February 14, 2014
From Central Florida comes a powerhouse band in the metal world from a familiar presence. Guitarist Shane French, is prepared to unleash his new project along with guitarist / vocalist Morrie Vozdeck. The called themselves "Voz". Joining Morrie and Shane is drummer John Teer.
The band released their debut album titled "Shadows of Death" in March 2012. Contributing some great lead guitar is former King Diamond axe slinger Pete Blakk, along with a guest appearance by Cage guitarist Dave Garcia.
So this record has been out for almost 2 years, and I regret not hearing this one until now. I just love how these guys make Heavy metal but succeed in making it sound darker, more melodic and modern. Now it a rather old record and the band stated that they were working on a new album, but still no sign of it yet.