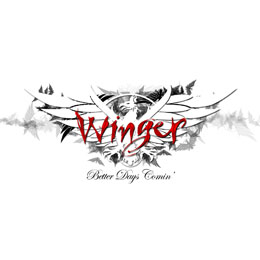 What you cannot say is that in its existence Winger has been a prolific band.  Between 1988  and now they've released only six studio albums.    Nevertheless they had their fair share of fans, which might not sound as a wonder, since musically these guys have always stood their ground.  OK, not all albums were that good, but they do have a few memorable songs.
With this album, their sixt studio album as I've told before, they go on in the same vein as before, and it seems as if,  in the US at last, they have some success with it, as it debuted at n° 21 in the Rock Albums chart,  and at 85 in the Billboard top 200.
It must be said this album sounds a quite bit rougher than their previous album Karma, but despite the rougher edges it's still a typical Winger album.  I'd even dare to say it's the best album they've released so far. Kip's voice is still as good as it was 20 years ago, and don't underestimate the guitar performances of Reb Beach either A very nice albums of these veterans.