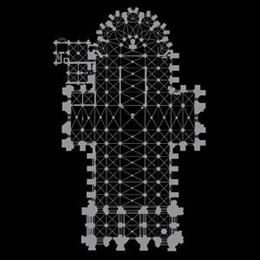 Release Date:
Friday, September 28, 2012
Shortly after the decision to re-release some older stuff (i.e. the first parts of the Mass-concept), ConSouling Sounds will release Amenra's first live-album as well.
Live collects live tracks that were registered on different locations all over Europe (Greece, Belgium, Holland) during 2009 and 2010. The whole was mastered by e.g. Hein Devos (Hitch, Blackhaven etc.) and Billy Anderson (you know…) and if I've been informed correctly, this material will be released on vinyl (2x12") in early 2013 as well (in between that date and right now, we will experience the newest one, Mass V!). and for those who can appreciate DVD-stuff: 2013 will see the release of a live registration on DVD as well (which will be the band's performance at Holstraat; we'll keep you informed, of course).
This live-album lasts for more than seventy minutes and comes with a really splendid sound. No irritating background noises, no glaring or hollow sounds, yet a full, massive production in general. In between the songs, there are you sporadically audience-interruptions, and some might miss this for this being a live registration, but again, I'm just nitpicking, because it's of lesser importance.
What counts is, besides the satisfying production, the sublime performance. The quintet is very experienced for sure, and this does not go for their studio efforts only. Also live on stage, Amenra conduct like a mostly cohesive group, which each individual able to handle his instrument(s) professionally and technically skilled. One might wonder if this really is a live check-in…
Most tracks are taken from the third and fourth Mass-records, yet again, this stuff was recorded shortly after the fourth edition's release, in order to promote the new stuff…
Nice!
Oh yes, look out for the re-release of the first Mass-album, the release of the newest Mass-recording (Mass V), besides the live-DVD Live Holstraat or the vinyl edition of this live registration…