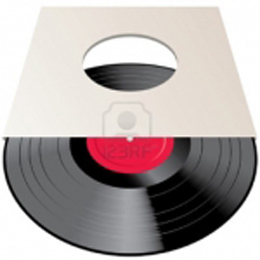 This Australian Metalcore act was founded in 2008 by frontman Michael Crafter, following his farewell tour with I Killed The Prom Queen (other bands he'd been in, were Carpathian and Bury Your Dead). Guitarist/ backing vocalist Dan Brown, from fellow Melbourne Hardcore Punk act 50 Lions, was the first to be enlisted, with guitarist Adam Harris, bassist Borgs and drummer Matthew Owens following soon after.
Jumping in the studio almost immediately, the band was already able to release its 8-track (one the intro, the closing track being a cover of the Frenzal Rhomb song "Ship Of Beers") debut EP Can't Live Can't Breathe through Australia's Resist Records in October of its founding year. Live promotion for the EP was done by touring Australia with Deez Nutz (which featured Crafter's former bandmate in IKTPQ, JJ Peters), followed up by a support slot in the Sweatfest Australian Tour (which had Parkway Drive and A Day To Remember as headliners) during December of that same founding year.
Spring 2009 came, announcing the departure of the band's original rhythm section, and the induction of new drummer Shane O'Brien to Confession's line-up, which would further be jumbled about, as Dan Brown switched to playing bass in order for him to be able to better perform his clean vocals duties. So, to complete the line-up, Tyrone Burke (of Hiroshima Will Burn) was enlisted as second guitarist. Early summer found the band entering the studio again, this time to record their debut full-length Cancer, which was again released through Resist (with vinyl copies being done by Thirty Days Of Night Records, whom had done the same with the EP, by the way) in October 2009. That same month, the band started an Australian headliner tour which lasted into November, with several Australian Hardcore and Metalcore acts supporting them.
In January and February of 2010 then, Confession again acted as support for Parkway Drive on the latter's Sick Summer Tour. Soon after, Burke was found stealing money from the band, so he was kicked out. He was temporarily replaced by former IKTPQ member Kevin Cameron, until Brown decided to pick up the guitar again. His role on the bass was subsequently taken over by Jamie Hope (The Red Shore) for a while. During March and April 2010, Confession ventured outside Australia for a first time, supporting For The Fallen on a European Tour. Shortly after, Hope was replaced by Byron Carney of 50 Lions, but the latter didn't stay long, and so he band played as a foursome (with Brown again on the bass) for a while, until they recruited bassist Tim Anderson (formerly of The Red Hope). Extensive touring of Australia followed, with Confession first serving as support slot to The Amity Affliction during July, to House Vs. Hurricane during August, and subsequently doing another headliner tour in October and the first part of November. Later that same month, the band settled itself for three weeks at the Parkway Drive house for writing sessions, and in December they finished the year successfully by playing 5 dates on the No Sleep Til Festival, which featured such bands as Megadeth, NOFX, A Day To Remember, Alkaline Trio, and August Burns Red.
Recording sessions for the band's sophomore album, The Long Way Home, were done during 12 days in April 2011 at Studio Fredman, with Fredrik Nordström himself behind the knobs, and the day after Confession was on a European Tour supporting, alongside Melodic Hardcore band Hundredth, the Swedish hardcore Punk act Raised Fist. By the second half of April, the guys were already back in Australia, playing as one of the support acts to Parkway Drive on the Mix N' Mash Tour, until the end of that month. With the album released on Sept. 21, Confession undertook an Australian headliner tour during October, this time tagging along Thy Art Is Murder and Antagonist A.D. as support acts for the whole tour.
2012 was started by Confession opening on Parkway Drive's European tour, and some time after the band's return, on May 9, the band announced that they had parted ways with Crafter, and would continue without him. The at first unaware singer responded very appropriately by goin' onto the band's facebook page and banning all other members, changing the band location to Perth (the extreme West of Australia), and ending the post with the words : "It's Crafter here. I would like to announce that the members who used to play in this band have tried to double cross me. I have now kicked out all members of the band and will be looking for legit friends to play within the band"! First new members to be recruited were guitarist/ backing singer Doyle Perez, and drummer Jake Dargavile. Bassist Jared Latham (from Traralgon) followed some time after, and in the latter part of 2012 the line-up was again complete by the addition of guitarist/ singer Russell Holland.
January 2013 found the new band touring Japan, and in February they were playing gigs all over Australia as part of the Soundwave festival (as well as playing two Sidewave shows in direct support of Gallows). August found the band announcing that Doyle had left Confession to pursue a solo acoustic covers career, but they would still be playing shows. In fact, they were on Parkway Drive's 10-year anniversary tour alongside Thy Art Is Murder, and on one show members of that band not only filled in on guitar, but also on additional vocals, and a video of that performance went viral on the Internet! Confession then started to work on new material, and during November and December also partook in the Australian Vans Warped Tour, which also featured The Amity Affliction, The Offspring, Parkway Drive and Hatebreed. During its last days in 2013, the line-up had another role change, with Latham being replaced by current bassist Steven French.
In February 2014, the band traveled to California's Lambesis Studios to record their third full-length album with renowned producer Dan Castleman (known from his work with the likes of As I Lay Dying and Impending Doom, to name but those few). Among the contributors to the album can be counted Joel Birch and Ahren Stringer (both of The Amity Affliction; the first on the song "51-73", the second on "Holy War"), Adrian Fitipaldes (Northlane; on "Old Blood") and Karl Schubach (Misery Signals; on "Fear"), but don't ask me in what capacity. (By the way, most of the info above was re-written from the band's page on Wikipedia). Soon after the recordings, Confession again became a quintet through the induction of second guitarist/ backing singer Lyndsay Antica (formerly of Saviour) to the fold.
As mentioned in the first lines of this review, Confession's music is Metalcore, and on Life And Death one might even put it down as being of the Melodic variety, thanks to the many nice lead guitar parts. There's also plenty of moments where a keyboard (usually played in "Strings" mode) adds an extra layer of harmony. Vocally, the fact of having two interlocking singers is an additional nicety to the events, and today no clean vocals are found in the band's material (as in the first part of this band's career, before the 2012 reversal of fates). To get plenty of videos, check the band's page at (www.) spirit-of-metal.com/Confession, where you'll find some 8 live videos from a 2013 show in Sydney, and 5 official video clips including one for the new album's lead single "Fuck Cancer" (that topic is rather important in Crafter's life, in fact, he runs a charity by the same name). For audio of a couple of other (older) songs, consult the band's facebook page.
Great stuff, this, and if you're into vocally brutal Melodic Metalcore, that there's no valid reason for you not to embrace Confession as your next favourite band. Then again, I guess the band rather has an enduring relationship with its fans, than a fleeting one...