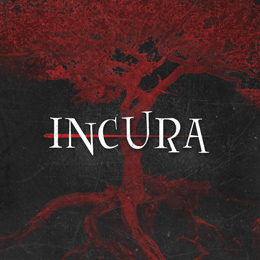 Release Date:
Monday, February 24, 2014
Incuria is an Canadian theatrical hard-rock band based in Vancouver, BC. Playing a blend of hard rock, prog and metal instrumentals with high vocals. Members are Phil Gardner (Drums), Kyle Gruninger (Vocals), Jim McLaren (Keys) ,Jono Olson (Bass) and Royce Whittaker (Guitar). They started the group in 2009 an this is their first
"Incura" a new fresh air for the heavy metal scene. At some time the music is very heavy contains nice riffs and blistering solo guitar work. But the vocal work from Kyle Gruninger is so great! You can feel the passion and the sense in the songs. Every song has his own story. Starting with "Get The Gun" Starts with a nice guitar riff that takes the song with an opera voice and then the song goes to a higher level. Next "I Breath This" a heavier song with again a nice sharp guitar riff with some intense pieces with piano and voice. Enough power in this song one of my favorites. And then "Who Are You" a great musical like piece of musical art. Really an album with much variation of styles. Great and I will listen again to this album.