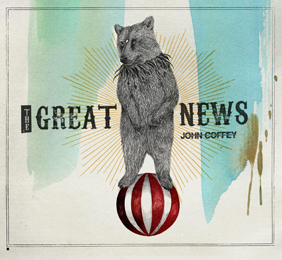 John Coffey is a wild, high energy Dutch Punk/Hardrock band with no edges! The first track of the album is "Eagle Chasing Flies" . A nice song with a sludge end! The single "Broke neck" swings like never before, you just can't sit still! On "Redrum" you can hear influences from some famous rockbands.
Other songs are "Jean Trompette", "Heart Of A Traitor". And believe it or not, you hear even a real trumpet :-) ! "J.C. Davis(it was a pleasure meeting you) and "Relief" are catchy songs as twelve in a dozen! The album ends with "It's beginning to change" a slow and break down after a chaotic album!
Even if you are not a John Coffey fan you are going to enjoy this CD!