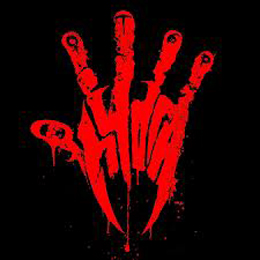 Release Date:
Tuesday, January 22, 2013
Back in the days, when Ozzfest was still on the road in the USA, one Sharon Osbourne witnessed a great band play one of the stages. That band was Otep. They signed to Victory Records in 2009 and immediately became the 'strangest' band on the label, as it's just impossible to put them in a box. The band you can compare them to the best is Deftones in my opinion, but much heavier.
Hydra is the latest and also the final album by Otep. This final piece of art became a concept album based on a graphic novel she's been working on for two years. It's about a girl corrupted by the world, abandoned on a barbaric island where the rats poison themselves. Musically, this feeling is perfectly represented on Hydra. The fact that the album tells a story becomes clear in songs like Quarantine and Voyeur, in which Otep does a sort of spoken word.
The album is all about mystery and surprise. At one point you're listening to an alternative gothic song and all of the sudden it changes into a furious shredder filled with breakdowns. Crush is a nice example of such a song.
Although Otep isn't that well-known in Europe, they have already sold thousands of records in the USA. Now that they've come to their final masterpiece, it'll be just in time to convince the overseas crowd of Otep's genius.