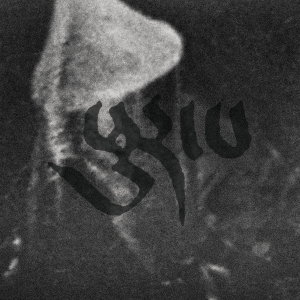 My first acquaintance with Phurpa was about three years ago, when Cyclic Law released this project's self-called album. I did a review for it, which had been published on November 16th 2014. But this Russian act is active for quite some time. Actually, founding member Alexei Tegin started this outfit more than two decades ago, being inspired by the Bon cult, a tantric philosophy closely related, yet somewhat different (and older) than traditional Tibetan Buddhism as we, ignorant western people, know it. That Bon philosophy is sort of based on shamanistic pre-Buddhistic religions and traditions and philosophies, evolved to reach a transcendental meditative state of mind. The name 'phurpa' comes from 'phurpa bruggsas chempa', which is one of the five Bon-related deities of tantric Father Tantra, or the phurba-knife, used for ritual-shamanistic purposes. I want to go much deeper into this subject, but hey, this is a Music-webzine and not some documentary, so it's up to you to go searching for more info – or not.
Once again via Cyclic Law (thank you, guys!), Phurpa are to release their newest album in a double-setting, for it clocks over two hours (!) of esoteric ritualism. It comes in an edition of 500 copies (with gatefold A5 sleeve), once again accompanied by subtle, introvert artwork.
Gyer Ro is like a transcendental ritual, an esoteric immersion into a psychic and philosophical state of mind, like a mental travel towards a dimension that trespasses the physical entity of the human being as a physical person. It defines, in a tantric, pre-religious way, some transmogrification while meditating through chants. It's like vocal exercises, intensively and intentionally created to reach a higher level of knowledge, consciousness, awareness. Translated in its sonic 'substance', this album is based especially on those typical voices, throat-singing, or rgyud skad (which means something like 'tantric use of the vocal chords') – you know, those deep, almost unnaturally deep vocal expressions that reappear within several (Tibetan) ceremonies. In this album's case, indeed it is like the major essence of the recording. I can imagine boredom for sure (and hey, don't blame yourself for being ignorant and narrow-minded – you're just another human being), but with some open-mindedness or intelligence, this stuff could embrace you.
Besides those voices, Phurpa uses several traditional instruments as well. There are those cymbal-like percussion instruments (rolmo, Silnuyen) and other percussions (shang, nga or damaru), trumpet-alike things (dungkar, dungchen, kangling, wandun), but above all, the deep vocal throat-singing remains the main 'instrument'. It is like an 'exercise in aural power, channelling primordial sounds aimed to alter one's consciousness, otherworldly prayer mantras pulsating through the chakras'. Gyer Ro sounds like a ceremony of ritual exploration, spiritual and esoteric, meditative and introspective, yet deeply exhaustive and extravert as well.
Relax! Escape your world! Enter the dimension of BON-relaxation and introspection. Submit yourself to the spiritual guiding of ethereal transcendence…