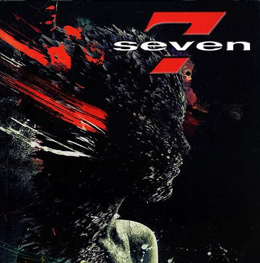 Seven is a band that has it's roots in the late eighties, and who got signed by Polydor, releasing two singles on that label. Not having a contract for a full album, and being dropped by the label, the band finally broke up. 
Khalil Turk of Escape Music however was a big fan of them, and when Pat Davey, who plays bass, and Robert Hart were working together on an Escape album, Khalil contacted them and asked if there was a chance that there was some interest in releasing an album with the original line-up.  It seems there was some interest, and since they had in the past written enough material to record a full album, the only problems that had to be overcome were the fact that the original members no longer lived in the same country, but this problem quicly got solved.  So this basically is the bands first album in 25 years.
It is a good album, but I can see why they failed to gain the big success in the eighties.  With the plethora of bands that were at that time active in the AOR genre, you definitely needed something to stand out from the crowd, and that's what this band is/was lacking.   If you languish for some music from the past, check out this album, although if you'd want to buy something from that era, there are far better albums out there.