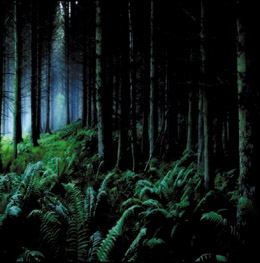 Release Date:
Wednesday, October 1, 2014
Astarot are a Mexican project by multi-instrumentalist Gonzalo GB, aka Astarot, in co-operation with singer / lyricist Alfonso 'Tortured'. Both of them are also active in e.g. Suicidal Years and Alasthor (the Mexican one, of course), as well as in Abysmal Depths. When it comes to the latter, you can read the fabulous (!) review on The Pain Shows In Dead Woods on the update of October 11th 2014, in case you might be interested (why shouldn't you anyway?)…
I have always liked Astarot's creations; this project has a rich discography, by the way. I still remember being enormously impressed by the 2012-full length Raw Sensation Of Nostalgia And Nihilistic (done via Metallic Media), and Astarot released some mostly interesting splits too in mean time.
Anyway, this second full album was recorded during several occasions in 2012 in Gonzalo's home studio, and finished at the very beginning of 2013. After signing a contract with Russia's Satanath Records, the release of this new album became a fact. As Leaves Fall consists of nine chapters, which have a total running time of forty four minutes. The first chapter, called En El Gran Bosque, is an ambient-oriented piece, floating and mesmerizing, which includes blackened screams as from a certain moment, and it does remind me a lot to the great, no, I mean 'unique' EP / MCD Remember The Shining Moons Of The Black Autumns by Italian act Nashehrhum (not that known, but believe me: a true experience it is!!!). it perfectly introduces Nacer Perecer Y Renacer, which goes on within a comparable vein. There's no 'Metal' whatsoever in it, yet rather the kind of grimness in the vein of higher mentioned Nashehrhum or, and that's more likely to this second track, the likes of Shadowcaster, Valar or Profanum; even Penitent's Songs Of Despair might come to mind. Damn, I do love this kind of stuff, though it's so rare. As from the third composition, the title track, the whole also includes metalized elements; I do not mean that the album leaves the obscure Black Ambient-approach from the first tracks, but the album introduces elements of a specific Black Metal current. And then I am referring to Nocturnal Majesty, Shadows In The Crypt, Night Conquers Day (which includes Shadowcaster's Michael, by the way) etc. …combos that combine the grimness of primal Black Metal with the obscure essence of Dark Wave / Ambient / Symphonics. Okay, there's quite some list of comparisons to make, despite the unique approach (Vinterriket, Sieghetnar, Astral Silence, Lustre, All The Cold etc.), but still Astarot have that specific self-created and mostly oppressive, suffocative approach, which I do adore so intensively.
In short: aural ambient atmospheric synth-passages with an ominous melody, combines with cold, eerie blackish screams, some drum computer, natural samples (a lot of birds seem to fly through…) and, once in a while, Black Metal-oriented extremities, and that's what this new Astarot-album has to offer once again. As mentioned before, I do like everything this project did before (or at least, that which I do know; I haven't every single release (yet), unfortunately), but with this album, Astarot sounds even more enthralling…
Anyway, everyone who liked / likes Shadowcaster's (sole) masterpiece Abandonment, or stuff à la Profanum, Valar etc., will truly adore this album! It's not an idea; it's a statement, a truth, a reality, believe me!