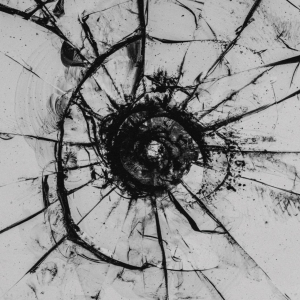 Release Date:
Sunday, November 22, 2020
Some do eat cornflakes (with milk or cream), muesli or a piece of fruit at morning. Others aren't satisfied before having consumed some slices of crispy bacon, white beans in tomato sauce and a piece of toast with lots of salty butter. And I know people who won't start their day without having their daily boterham-met-choco. But apparently, there a few human entities that devour bullets for breakfast too. Say hello to The Bullet Dodgers.
This act, consisting of some elderly musicians - what do you mean, am I rude? Let's start all over again…
This act, consisting of some experienced musicians (oef…), is actually formed to pay tribute to the no-nonsense Rock scene of our – evidently oh so beautiful – globe, with a no-nonsense song writing, a no-nonsense execution and a no-nonsense general approach whatsoever. Focusing on the purest aesthetics of anti-catchy yet still catching (be aware of the breakable distinction in between both) Heavy Rock Music, The Bullet Dodgers actually try to achieve a sheer form of uncomplicated, yet still well-thought Heavy Rock with that stiff middle-finger touching the sky. And when releasing an album called Bullets For Breakfast, I think it might be clear that the current hard times might have been of influence.
Anyway, Rock 'n' Roll, Stoner, Doom, (NWOB) Heavy Metal, this whole experience (or experiment?) breathes the core of the Old School; i.e. the spine of any organism that breathes Rock and Metal as from the heart. No, do not expect a band that comes up with a renewing approach, a progressive performance whatsoever – for The Bullet Dodgers stick to the roots of the heavier and energetic spectrum. Somehow complex and eccentric too, yet firmly rooted in the tradition of Heavy Metal (Thunder) Music in nature…
It all starts with the intro (yes, there's a logic behind the concept!), introducing Mister Boris, the Bullet Dodger, the protagonist of the story. Intro (Boris) opens with a very short thing on banjo (I think), which shows the ironic approach of the band for sure. After a few seconds of banjoing (from the verb 'to banjo'), Boris introduces himself; yet soon after, a monumental overdose of string riffing (with some great leads in between the rhythms) and thunderous drums picture this four-piece's reason od existence.
And indeed; as from Red, The Bullet Dodgers reveal their timeless and universal Rock machinery. It is not 'just another guitar oriented' experience, for the whole band, the whole instrumentation plays a leading role in this adventure. And 'adventurous' for sure is a fitting addition. The 'spine' is based on energetic, mid-tempo-oriented guitar melodies in the first place. The string structures often sound groovy, with a melodious execution and somehow a doomed atmosphere. This goes for both the lead guitars (Phil) and the low-tuned basses (Geert). Remarkable too are the massive drums (Bart), thunderous and pushing, sometimes elegant, then again m*therf*cking mean and malicious, yet striking for sure. And then you do have the clean yet somewhat raw voice of singer Peter (if I'm not mistaken, he was part of the Sticks 'n' Stones line-up, a band that didn't do that bad at all at the Humo's Rock Rally contest a couple of centuries ago) – very varying, with some varied, comprehensive range and a sore timbre.
A song that sort of gathers all elements is the final composition, When The Passion Is Over. It starts (and ends) with great acoustics (excellent string-work as from the start, soon joined by subtle percussion patterns), and which suddenly evolves into an up-tempo piece with several breaks, many changes in tempo and structure, and a wide range of vocals (including whispers and spoken words). Despite the enormous variation, When The Passion Is Over is a mostly cohesive track with an addictive effect; addictive, for my 'repeat' button and my index-finger are passionately entwined… One thing: this is purest passion, so forget about this song's title…
The quartet continues within this trend, creating a very characteristic sound. As said, they do not exactly reinvent hot water, yet The Bullet Dodgers are able to create a typifying sound, taking influences from different angles, and being inspired by a huge and diversified musical scene. With an own-faced identity, they canalise their ideas, their craftsmanship (going for both song writing and performance), and their sources of inspiration, into an open-minded collection of enjoyable, grooving tracks that never bore one single moment. It does not matter if you're listening to a more subdued piece like A Cure For Pain or rabid monsters like the semi-anthemic Dodging Bullets (NWOBHM majesty with a fabulous solo) or the punky effort Don't Care; a Doom epic à la Bet On You or a ravenous outburst like One More Mile; Bullets For Breakfast attracts and repels the whole of the time – and hey, repulsion has a positive connotation for sure, believe me!
Heavy is good, heavy is fine! F*ck mainstream counterfeit and hey, why don't you try a bullet with your black coffee? Soundtrack for the daredevils amongst us to accompany your advanced breakfast…
http://www.thebulletdodgers.com/?fbclid=IwAR0TF-jNvtS0r0onic4oOgDm1PKwjBtxEGzdSD2CgSGeF2G6qlajzcbEFNM
https://www.concreteweb.be/reviews/various-artists-sounds-hell-series-volume-1
https://www.youtube.com/watch?v=1-vm8GIctD8
https://www.facebook.com/bulletdodgers/