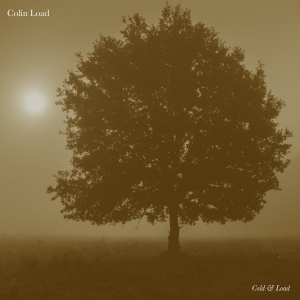 Release Date:
Wednesday, September 1, 2021
The label Abstract Trauma Recordings is quite a young one, inspired by the surreal and freakish sounds created by man(kind) ('man' is not always that 'kind', so I have an aversion to use the definition 'mankind') – or entities related to man(un)kind somehow. The label was formed by an open-minded Music(k) artist / fan (the guy behind this cooperative, Peter Beswick, did have some own (stunning) releases recently via the Polish label Gates Of Hypnos, under the Gold moniker, as well as Carrion, and more + it is the same guy behind, for example, Positive Militia or the very young yet remarkable and upcoming label Xivu Arath Productions). Most things on Abstract Trauma Recordings, then again, are indeed abstract creations causing (or caused by) traumatic experiences. To my personal opinion – so this isn't but a subjective statement – most of these releases are like, eh, way too expressive, sub-progressive, experimental whatsoever. But then again, I can be truly surprised as well by - ah, let's focus on this specific recording, for instance.
Cold & Load is a two-track collection with extremely sober yet remarkable artwork, lasting for about thirty-seven minutes. It was created and eventually recorded as from late 2020 to Summer 2021 in California (Mills College in Oakland, more specifically, in case of interest). The result is an explorative adventure that trespasses the limitations of any music(k)al border whatsoever. To my knowledge there is no physical edition (yet); just a digital version – no further comment / information about this (at this very moment).
The first piece, called 10 March 1931 - 19 June 2021, clocks almost twenty-two minutes. It opens with a somewhat tranquil base, monotonous at the one hand, yet quite claustrophobic too at the other, tranquillizing and disturbing at the same time. After a couple of minutes, this long-stretched droning 'melody' gets enriches by additional layers of intoxicating sound sculpturism, subtly switching over towards haunting structures of bleak sonic mesmerism. Every x minutes, small interchanges, adaptations and developments sort of captivate the listener's attention, although the initial drone-line remains, as a spine, as a pillar in which the whole conceptual construction gets carried. The injection of hidden sounds and spacy interludes, almost invisible, almost unnoticeable, strengthens the doomed atmosphere that surrounds this suffocative piece of Aural Art. Colin Load do come up with an unexpected yet interesting wake-up-call towards the end, as if the outro suddenly defines an explorative / explosive black hole, absorbing fresh air to breathe, exhaling abyssal nothingness in all its grandeur. Yeah, this ambience makes me poetic somehow…
Beyond The Auditory Meatus, which lasts for fifteen minutes, is a deeply glistening (sorry, I stole this description from the BC-page) adventure, starting with a softly-rumbling and rustling murmur-like noise, like a sonic translation of a multi-pixeled black-and-white screen. Listen and you'll get it. It's like distant thunder surreptitiously creeping closer, vile and ominous. Soon things evolve into / towards blacker proportions, digitally yet organically manipulated, and surprisingly convincingly growing and expanding into an abundant, fertile experience. It's captiously injected by crackling sounds and secretly hidden noises, intensifying the audible adventure with satisfying elegance.
Amen!
https://abstracttrauma.bandcamp.com/album/cold-load
https://www.concreteweb.be/reviews/gold